03.11.2017
ONLINE SEMINAR ON THE METHODS OF TEACHING RUSSIAN AS FOREIGN LANGUAGE : MOSCOW - ALMATY
Teachers and foreign students of the Department of Philological specialties for foreigners and preparatory training took part in online seminars on ethno-oriented methods of teaching Russian as foreign language, which held at the Moscow State Regional University (MSRU, Russia): on 31 October (for Vietnamese speakers), on 1 November (for Turkic languages speakers) and on 2 November (for Iranian languages speakers).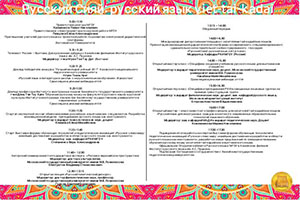 The seminar was broadcast in such countries as Russia, Kazakhstan, Kyrgyzstan, Tajikistan, Ossetia, Vietnam, Iran, Afghanistan. More than 5 thousand participants listened to the seminar.
On 31 October, the 2nd course master student of Abai KazNPU Nguyen Thanh Chung made a report on the social and cultural and academic adaptation of Vietnamese students studying Russian in Kazakhstan (supervisor - Prof. Balgazina B.S.). His presentation aroused lively interest among listeners of the online seminar. At the end of the report, all the listeners applauded to him.
On 2 November. teacher of the department Assoc.prof. Nurakhunova G.M. made a report on the problems of teaching Russian to Iranian-speaking students.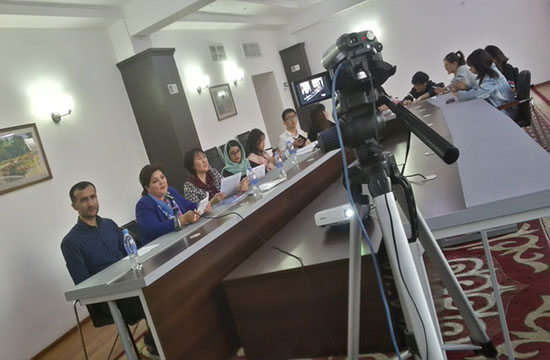 Teacher of the department Ass. prof. Aytkazina T.T. presented the lecture room "Country Studies of Kazakhstan", which was opened at the department several years ago.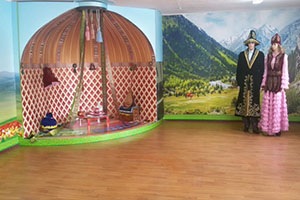 The listeners of the preparatory group Sydiyk Khuseynov (Tajikistan) and Djalali Saadat Arife (Iran) told about their studies at Abai KazNPU.