30.11.2017
At Abai KazNPU opened "Shapagat" digital student service centre
On 30 November, 2017 at Abai Kazakh National Pedagogical University held the opening ceremony of "Shapagat" digital student service centre.
"Shapagat" digital student service centre was created in accordance with the recommendations of the Ministry of Education and Science of the Republic of Kazakhstan, by the decision of the University Supervisory Board and by the initiative of the rector Takir Balykbayev within the framework of the tasks of improving the quality of public services and changing the education system, mentioned in the Address of the Head of State "Third Modernization of Kazakhstan: Global Competitiveness".
The University Rector Takir Balykbayev and deputy mayor of Medeu district of Almaty Gani Mailybayev solemnly opened "Shapagat" Centre .
In a welcoming speech, Takir Balykbayev congratulated guests with the opening of the centre, which held on the eve of the First President Day of the Republic of Kazakhstan. Further, Mr. Gani Mailybayev noted: "The opening of "Shapagat" centre is important event in Abai KazNPU. This is the contribution of Mr. Takir Balykbayev to the university development under modern conditions. The centre system aimed at maximizing the interaction with the students , it will save time and money of students".
During the event, the rector acquainted participants with the centre services and functions . "Shapagat" Centre consists of sectors and departments that provide educational, cultural, leisure, social services. One of the most multifunctional sectors is " Training sector ", which operates by the "single window" principle. Services for students are also provided by the student department, the international academic mobility sector, the office of the registrar, the passport office and the financial service. Here, students, undergraduates, doctoral students and their parents will be able to receive the necessary documents and consultations, including the financial consultations from representative of "Astana Banki" JSC .
Clever designed "Shapagat" Centre located in the educational building No.1, and its creation will contribute to improving the culture and quality of the services to students.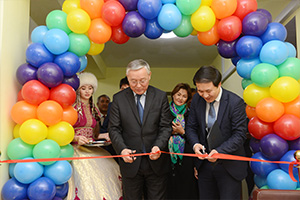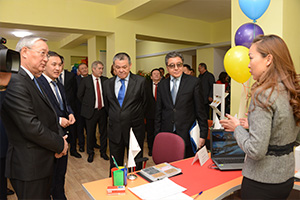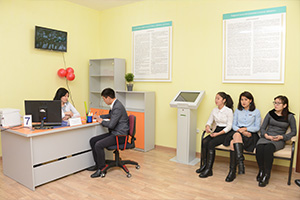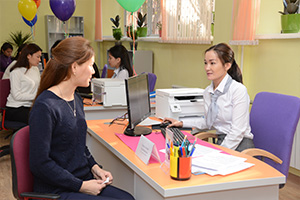 Department of public relations
2511