22.12.2017
Visit of Abai Kazakh National Pedagogical University educators to Heidelberg University of Education
Within the framework of the DAAD program and on the basis of a bilateral agreement between Abai Kazakh National Pedagogical University and Heidelberg University of Education in the period from 10 to 16 December 2017 were invited heads of departments of special education (A. N. Autaeva) and pedagogy and methodology of elementary education (A. E. Zhumabayeva), on the issue of inclusive education in Germany and Kazakhstan.
In accordance with the prepared stay program in Heidelberg University of Education were organized the visits of the special (correctional) and inclusive primary education schools. Also weremeetings with experts on the organization of inclusive education of children with intellectual disabilities; and preparation of teachers for inclusive education.
This official trip contributed to enriching inclusive experience, familiarizing with the peculiarities of organizing inclusive education in an elementary school with children with disabilities and sharing experience in training specialists for primary and special (correctional) schools.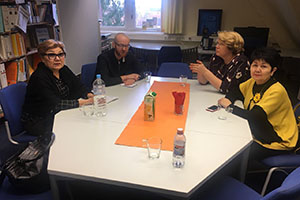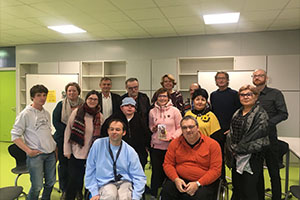 1955