20.03.2018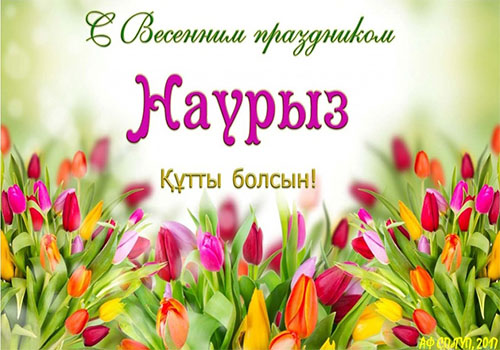 Dear teachers, staff!
Dear students, undergraduates and doctoral students!
I congratulate you on the wonderful holiday of Nauryz, the holiday of spring and renovation!
"Nauryz Meiramy" became a national holiday of spring, labor and unity. Today, it is equally dear to all peoples living in a multinational Kazakhstan. Nauryz is a symbol of the revival of our native land. Emitting energy of creation, beauty and love, Nauryz reflects the greatness of the culture and traditions of our people. On this day it is common to forgive old grievances, to give others joy and kindness.
On this festive day, from the bottom of my heart, I wish you good health, family well-being and happiness! Let Nauryz give you hope for a better, faith in the successful implementation of the conceived cases! Let everything that has been achieved during these years will become an incentive for new victories.
Sincerely, Rector Takir Balykbayev
2427