17.04.2017
Congratulations to the winners!
The team of students of the Institute of Philology and Multilingual Education (specialty 5B011800) participated at the Republican subject Olympiad in Russian language and literature won the 1st degree Diploma in the creative competition and 2nd degree Diploma in the team competition. The Olympiad took place from 12 to 15 April 2017 at L.N. Gumilyov Eurasian National University (Astana).
Congratulations to the students of the 3rd year course Gaukhar Urazalieva, Darya Lukina and Akerka Zhalgaeva with success !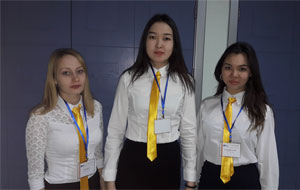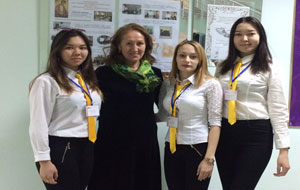 1263