05.07.2017
AWARDING DIPLOMAS TO STUDENTS OF THE PHILOLOGICAL SPECIALTIES
On 3 July of current year, the Department for Educational Work organized ceremony of awarding diplomas for graduates of the Institute of Philology and Multilingual Education. 330 graduates took part in this event, 85 of them took diplomas with honors.
Rector of the university, professor Takir Osipovich Balykbayev opened the event and solemnly handed diplomas to graduates. "Our university has a centuries-old history, where national intellectuals like Akhmet Baitursynuly, Saken Seifullin, Mukhtar Auezov, Kudaibergen Zhubanov, Malik Gabdullin lectured , before this day until now, trained more than 150 thousand teachers, more than 3 thousand qualified scientific personnel for educational and research institutions. Graduates are an indicator of the activities of each university. For the university, the outstanding achievements of their graduates in the career path are a huge pride, "said the rector in his speech, noting the leading role of philologist- teachers in the footsteps of the masters of verbal art in educating the younger generation in the national spirit. He wished all graduates to work actively in all spheres of society and to reach great heights.
In turn, the activist on behalf of the university graduates, presenter a variety of cultural events at the level of the city, republic, graduater of the Institute of Philology and Multilingual Education Yermek Tuleuov, and the owner of the "Red Diploma" Aitolkyn Aitmagambetova expressed their sincere wishes to the rector and gratitude to the university staff.
The event was continued by the concert program, where the honored cultural figure of the Republic of Kazakhstan, the winner of the Order "Kurmet " Kudaibergen Bekish, Kazakh well - known star Serikbol Sailaubek and talented graduates of our university performed songs and dances.
The ceremony of awarding diplomas was continued by the first pro-rector Mubarak Yermaganbetov and he expressed warm wishes to all.
Staff of the Institute of Philology of multilingual education, headed by B. Abdigaziuly, summarized the results of the solemn ceremony, wished the graduates Godspeed and success in their endeavours. Parents of graduates who showed activity in the social work of the university and distinguished themselves by creativity in tS.Seifullin literary and creative association were awarded "Gratitude letters" and "Diplomas" on behalf of the university.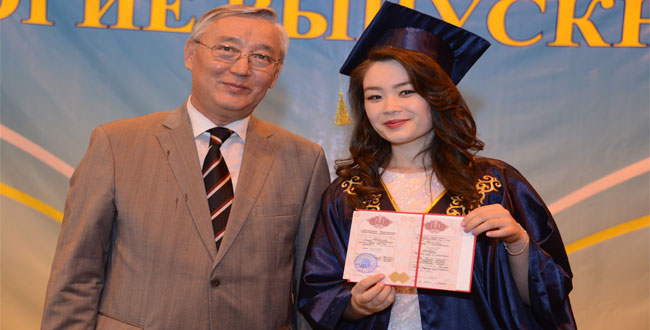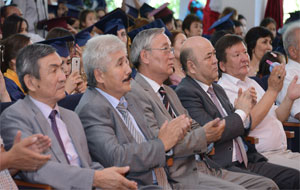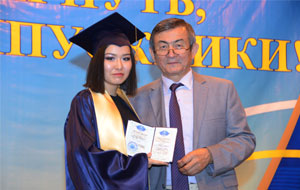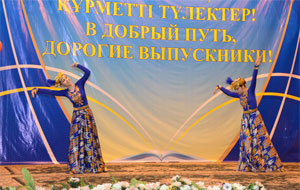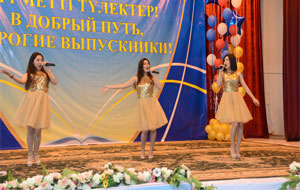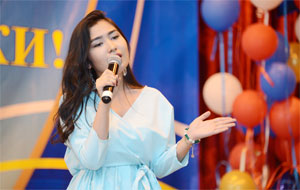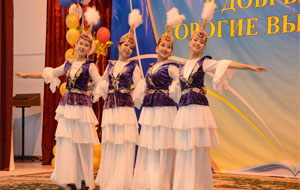 1334