06.09.2017
THE DAY OF KNOWLEDGE AT ABAI KazNPU
On 2 September , 2017 at Abai KazNPU was held a solemn event dedicated to the Day of Knowledge. The event was attended by over 1,000 students, ther parents. university management, as well as academic staff.
The event was opened by the rector of the university, professor Takir Balykbayev and congratulated all those present with a wonderful holiday. In his speech, the head of the university stressed the achievements of the university and defined its tasks. He also noted that this year the number of our students is more, for two and a half thousand people.
During the event, rector of the University officially handed the "Key of Knowledge" and "Student сard" to first-year students Samat Kirghizbek and Ayaulym Rasilova.
Further, Director of the Institute of Philology and Multilingual Education Baltabay Abdigaziuly and doctor of pedagogical sciences, professor Botagul Turgunbayeva expressed their sincere wishes to students and their parents, congratulated the University staff on the Day of Knowledge.
The solemn event was accompanied by a concert program. The concert program was opened by Abay`s deep words "Words of the wise man listen to those who understand ...". Bright stars of Kazakhstan pop-music Zhubanysh Zheksenuly and Shakizada Baybatshayeva presented a warm festive mood to students and employees of the university.
The Day of Knowledge at the Alma mater of pedagogical education has given young people great hope and confidence in a bright future.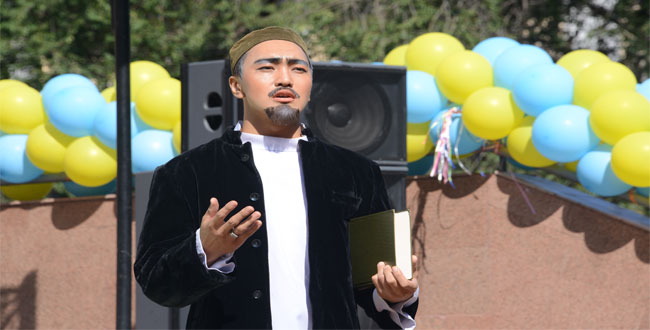 2296