07.11.2017
Rector of the KazNPU met with students

On 6 November, 2017 rector of Abai Kazakh National Pedagogical University professor Takir Balykbayev held a meeting with students. During the meeting were discussed issues regarding student achievements and behaviour of students during extra-curricular time. The rector emphasized that the active participation of students in public life of the university contributes to their wide intellectual development. He also talked about the students attendance and how the winter session will be held.
The students asked questions and received exhaustive answers. Most students expressed their wishes for organizing cultural events at the university. At the end of the meeting the University rector Takir Balykbayev assured that all students wishes will be realized in the near future and obliged the first university students to be active and well-educated.
Vice-Rector for Academic Affairs Assan Satmurzayev, Vice-rector for educational work Zhanatbek Ishpekbayev and student-activists of the Department for Educational Work attended this important meeting.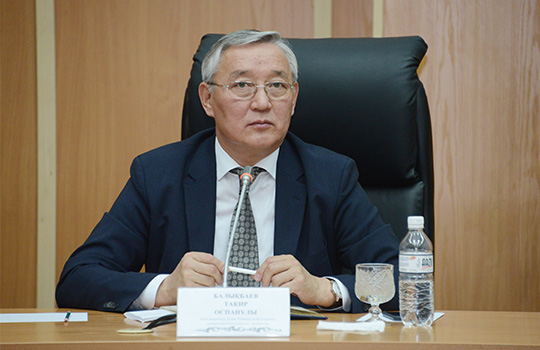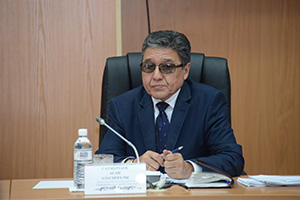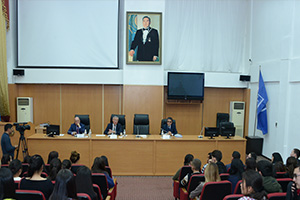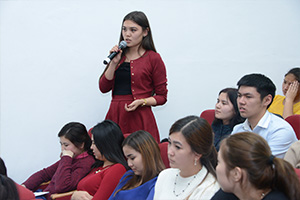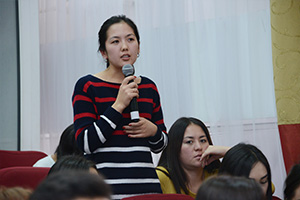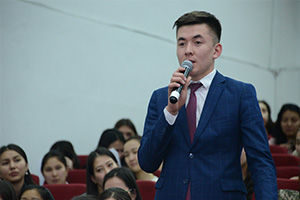 Department of Public Relations
1257