27.11.2017
Delegation of the Universities Heidelberg and Freiburg visited Abai KazNPU
In the framework of the DAAD project "Eastern Partnerships" On 22-24 November, 2017, delegation of the Higher Pedagogical School of the Universities of Heidelberg and Freiburg (Germany), which included head of the special edication department Professor Karin Terfloth, lecturer Ulrike Fessler, Dr. Eva-Kristina Franz visited Abai KazNPU.

According to the visit program, was held official meeting with the rector of the University Takir Balykbayev, during which were discussed the results of two projects "Germanistik Partner Institutes " (2011-2013) and "Eastern Partnerships" (2014-2017), prospects of collaboration in the field of inclusive education, as well as a whole a range of issues related to the support of young researchers, scientists, the organization of internships and advanced training, the academic mobility of teaching staff and students, the realization of double-diploma programs in the direction of "Special education ", the participation in DAAD projects on inclusive education.

German scientists made reports to teachers and students of the Institute of Pedagogy and Psychology on the problems of special education, visited the Republican Resource and Consultative Center for Inclusive Education, met with students with special educational needs, got acquainted with the work of boarding school No.2 for children with disabilities the locomotor system, where students of the specialty "Defectology " are practicing, and the National Scientific and Practical Center for Correctional Pedagogy, and also visited Training - cafe for the adaptation of people with disabilities.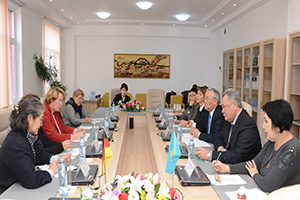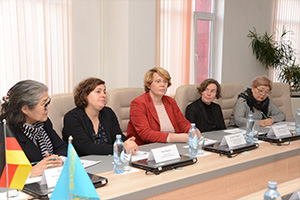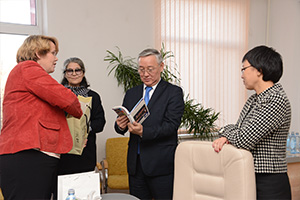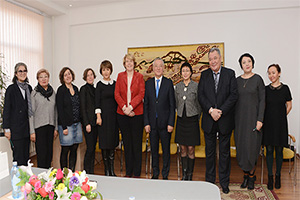 1352