12.12.2017
The celebration continues

The Department of Russian language and literature performed a festive evening dedicated to the Independence Day of the Republic of Kazakhstan on December 11, 2017. The guests of the celebration were cadets of the PS Academy of the NSC of the RK .

It wasn`t the first time, when we made an activity with cadets. Between the Academy and Kazakh National Pedagogical University named after Abai was established a productive partnership in the educational work. The meeting were prepared by teacher of the Academy, PhD, major Olga Zaginaiko with the young teachers of the Department of Russian language and literature Malika Aimagambetova and Elmira Janysbekova.
Photos from the evening can help to imagine the gala and festive atmosphere. In the concert program were participated cadets and undergraduate students, who showed their creative talents in performing, in singing, in acting and in dancing.

Head of the Department of Russian language and literature Saule Abisheva in her warm concluding speech noted the citizenship and patriotism of young participants and heartily thanked the guests and the hosts of this remarkable meeting.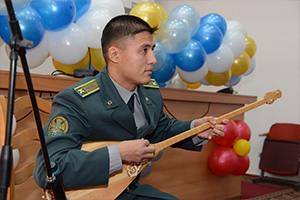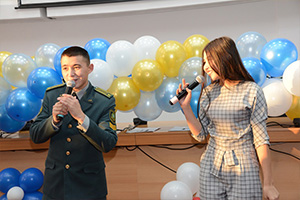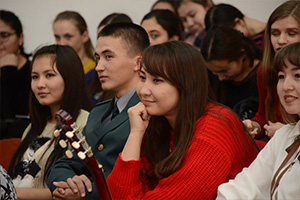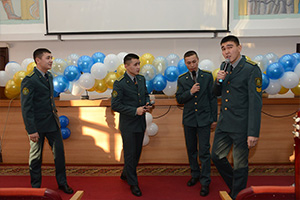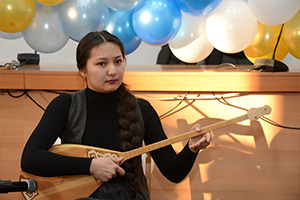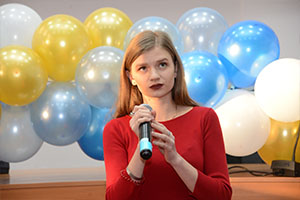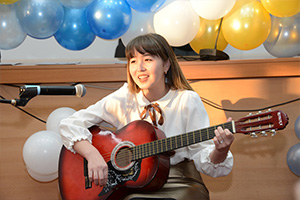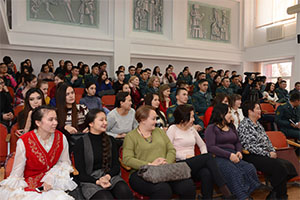 Chair of Russian Language and Literature